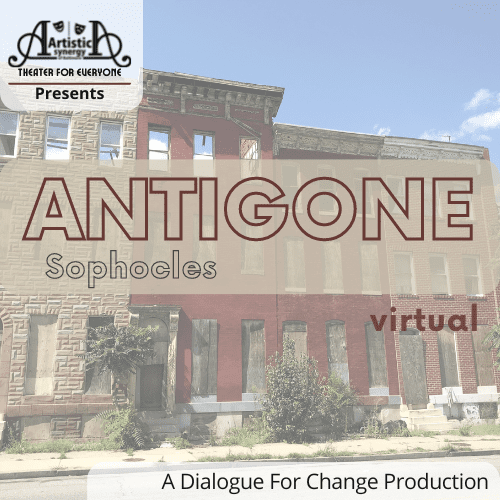 Join us as we view a classic, with a modern perspective set in 2023 Baltimore City. In this one-night event, we will examine how peoples from all sides of the sexual, political, disabilities, racial, and many more divides can learn to not just speak… but listen.
Directed by: Stephanie Pokras
Guest Panelist - Natalie Griffin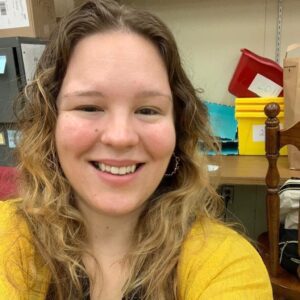 Natalie Griffin (Panelist) Is a Maryland native. Natalie graduated from Towson University with a major in Secondary Ed (English) and with minors in Creative Writing and Electronic Media & Film. She then earned her Masters degree in Educational Leadership – Curriculum and Instruction from Loyola University. She has taught in public schools for 10 years, and has served as English & Language Arts Department Chair for the past three years. She also teaches at Howard Community College in their Kids on Campus program and their GED program, as well as taught at the Community College of Baltimore County. Her loves include her church and writing stories and screenplays!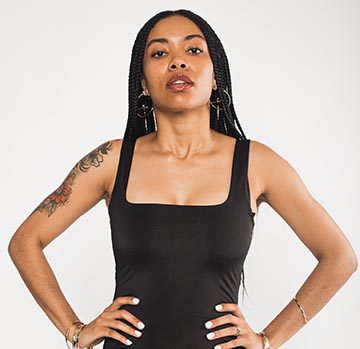 Antigone / Britt Murphy
Brittany "Britt" Martin (Antigone) been saying she is going to take a break after each show, but, it never happens. After playing the role Lauren Baker in Whose Wives Are They Anyways, Britt hopped straight into her first Greek mythology play. It was a "healthy challenge" for a quick turnaround in memorizing the lines. Britt has performed other roles onstage such as Frances in Five Women wearing the Same Dress and Saint Monica in The Last Days of Judas Iscariot. She is most notable in being a re-enactor of local African American figures with the local community. She has the recurring role of Edmonia Highgate, the first black teacher at the Hosanna School located in Darlington, MD. She would like to thank her massive supporters, from family to friends, for the encouragement to shine her purpose.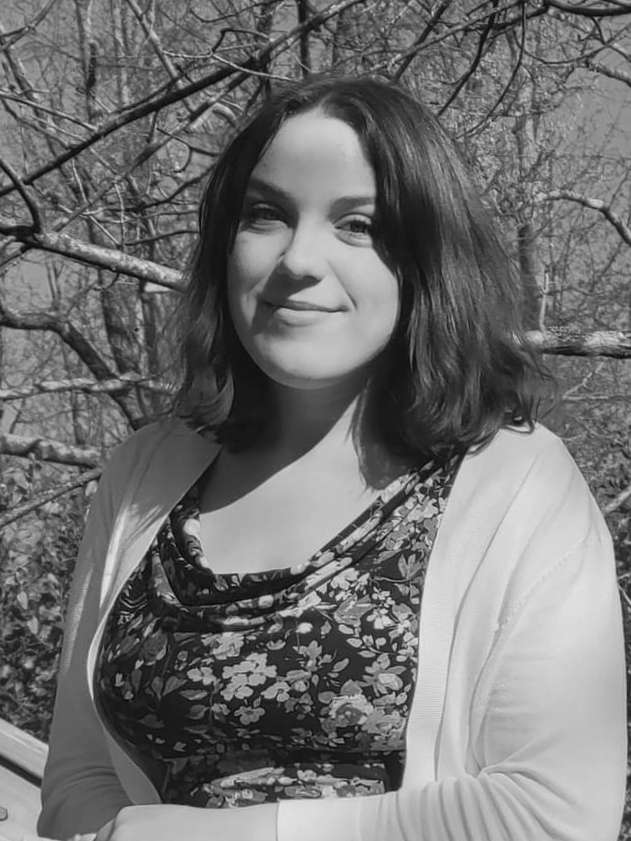 Ismene / Angelina
This is Angelinas first role with Artistic Synergy. She began acting in 2019 with her first on stage role being Ensemble in Spotlight Acting Academy's production of Aladdin in Katy, TX. From there her love for this art form grew and she began to join more and more shows. Some of her favorite roles include Mrs. Parker in A Christmas Story – The Musical, Mrs. Brill in Mary Poppins, and Patty in Lady Pirates of Captain Bree. She would love to thank Ms.Katie Martin of Spotlight Acting Academy for aiding in her love of theatre. Her parents for being an inspiration. The Sigals for all the help in this process. And last, but certainly not least, the incredible cast and crew of Antigone for being awesome to work with and making the whole thing happen. She thanks you all for watching and hopes you enjoy the show!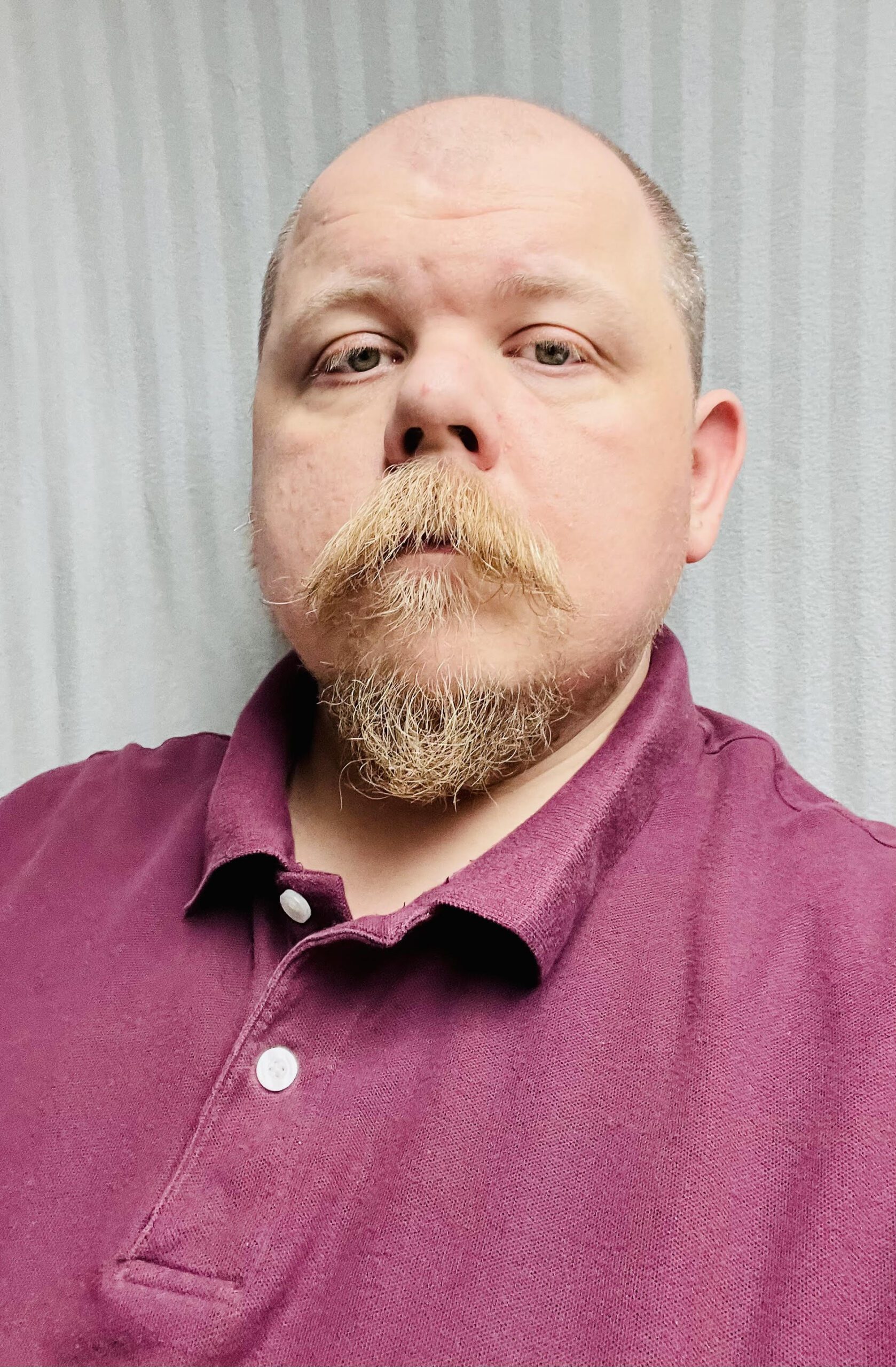 Creon / James
James Gilbert (Creon) is happy to be back once again working with ASOB. James has been performing in the Baltimore area since the mid 1990s. Some of James' most memorable roles include Shrek in Shrek the Musical, Sweeney Todd in Sweeney Todd, Mr. Banks in Disney's Mary Poppins, and The Cowardly Lion in The Wizard of Oz. James would like to thank you all for your support in this project. "Tremendous thanks and love to my fellow cast members, the production team, and my family."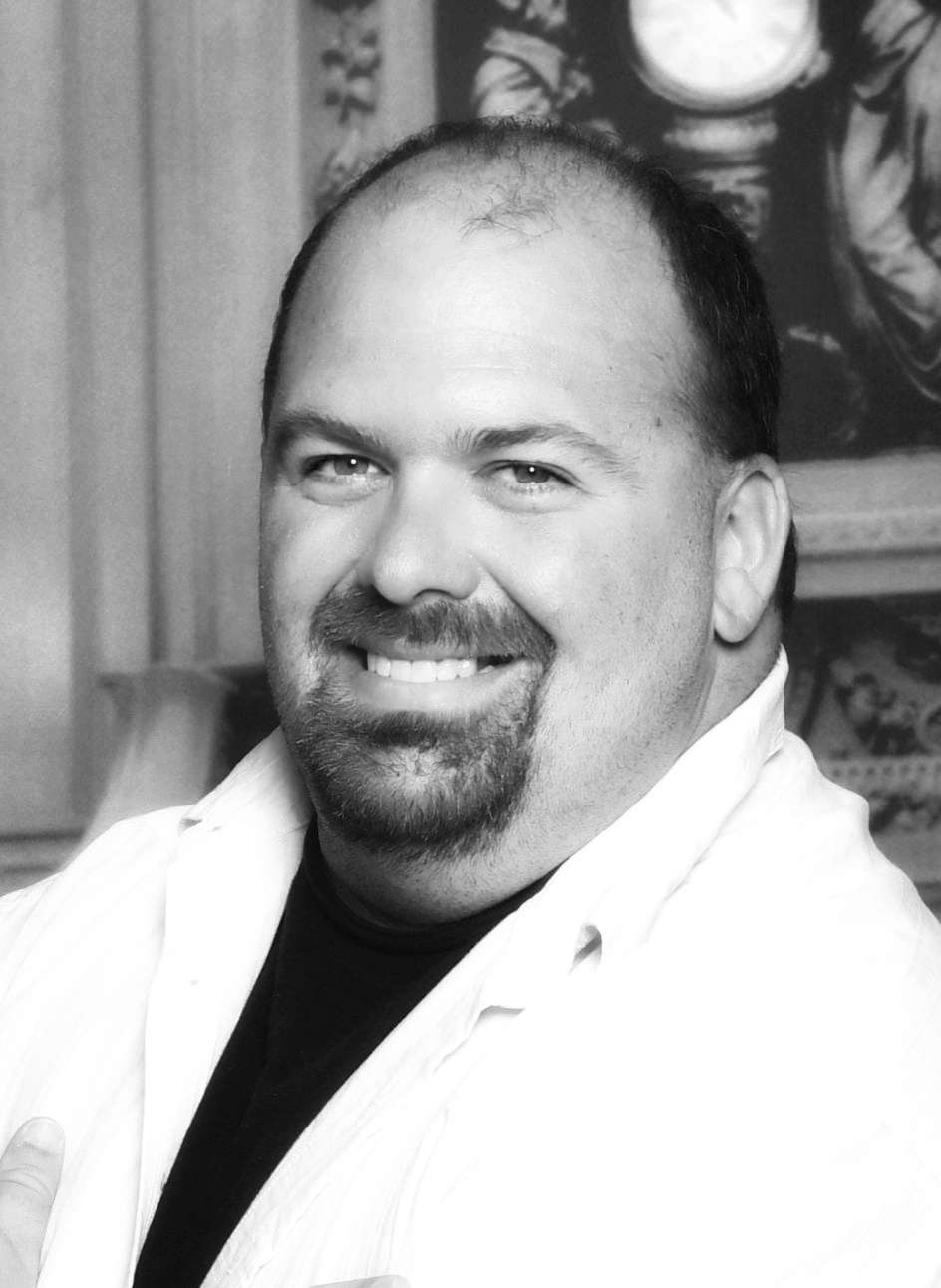 Leader / Kenny
Kenny has been doing theater for over 20 years both on stage and behind the scenes. Some of his favorite roles include "The Old Man" in A Christmas Story, "Captain Keller" in The Miracle Worker, and "Fergus" in The Lady Pirates of Captain Bree. He would like to thank his wife Megan and daughter Riley for always being supportive of him. He would also like to thank Stephanie, Lydia, and all of Artistic Synergy for this amazing opportunity. He looks forward to many more shows with the group.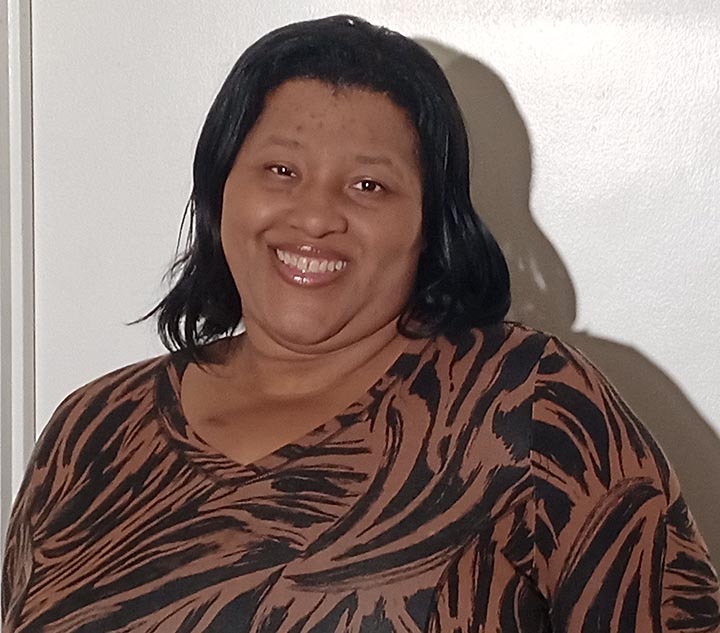 Chorus & Eurydice / Tynesha
Tynesha Fulwood (Eurydice) is pleased to take part in this production. Her most memorable roles are: Ursula (Much Ado About Nothing) at Spotlighters, Maria (Twelfth Night) also at Spotlighters and Bunny Sutherland (The Hallelujah Girls) at Arena Players. Tynesha would like to thank God for his numerous blessings, including her gift of performing. She also thanks her entire family, especially her husband, for always supporting and believing in her.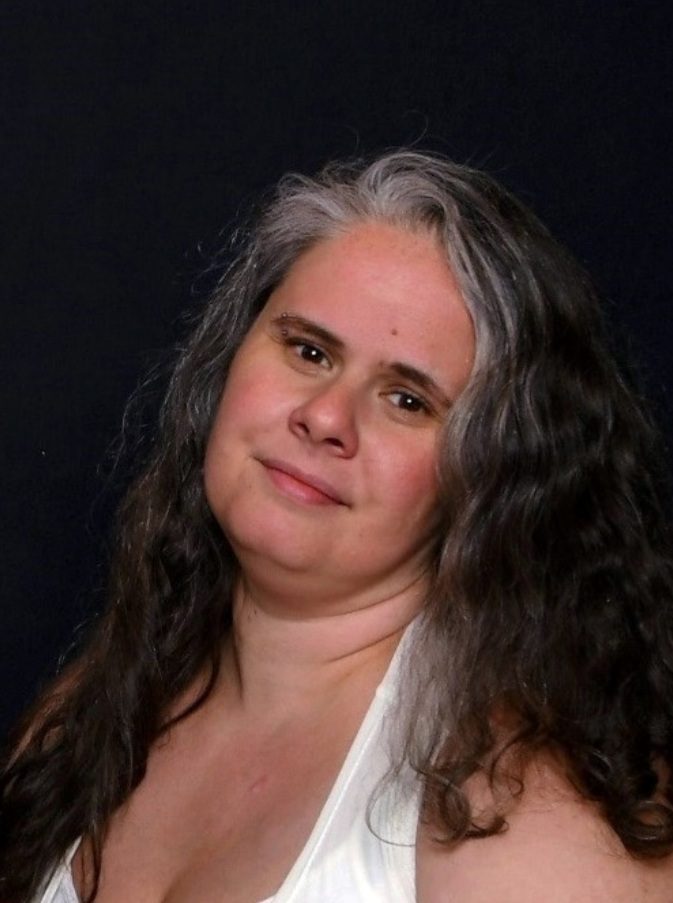 Chorus 3 / Megan Sigal
Megan Sigal (Chorus 3) and her family started doing theater together in 2021. Since then, she has been a Maid in Little Mermaid, Gabriella is Lady Pirates of Captain Bree, and Mrs. Schwartz in A Christmas Story. Megan also enjoys all forms of art, geocaching, and cruising, but most of all she enjoys time with her family and friends. She would like to thank everyone who has ever supported her and her family on their theater journey.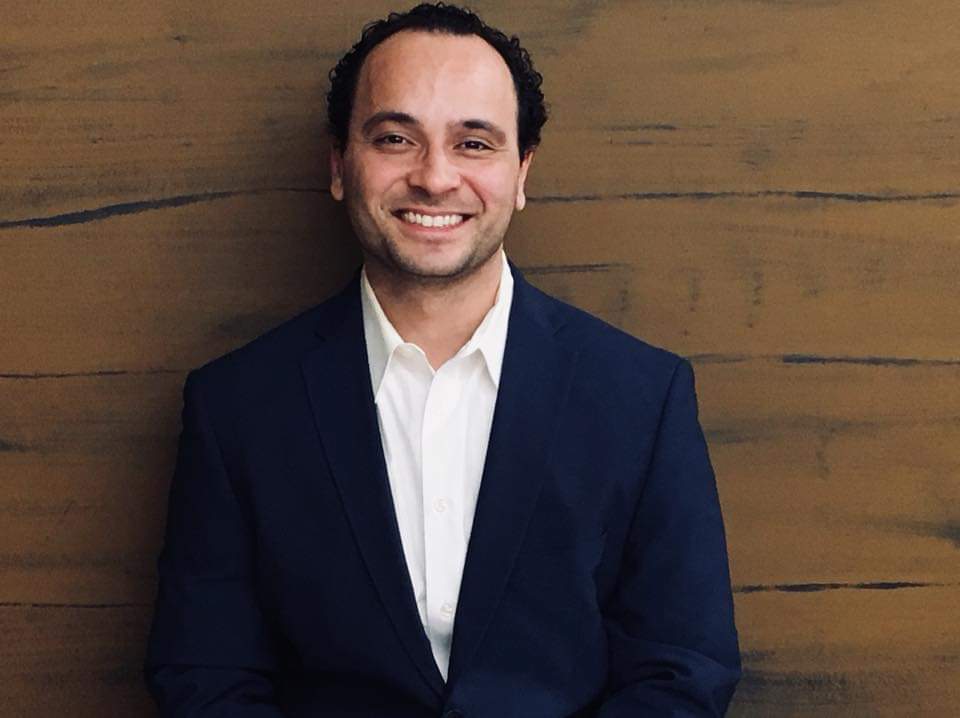 Sentry / Lou Otero
Lou is thrilled to be part of such a unique experience Antigone. Some of his favorite roles include Victor/Gorilla in Cabaret (Vagabond Players), Oliver in Puffs (ASOB), Col Matterson in One Flew Over the Cuckoos Nest (Spotlighters), Back half of cow in Gypsy (Cockpit in Court), and Pirate in Pirates of Penzance (Suburban Players). When not involved in shows he enjoys early morning chats and naps throughout the day.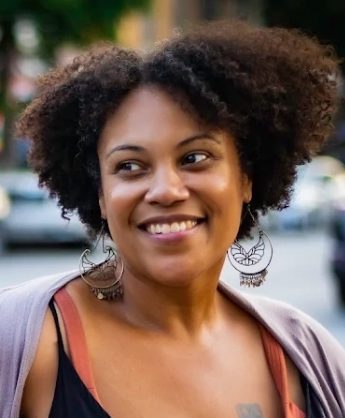 Messenger / Lydia West
Lydia West (Messenger) is always happy and proud to work on any Artistic Synergy of Baltimore project, especially when we reach beyond the stage and into the community through our Dialogue for Change events--and Antigone is no different. She thanks Stephanie for her vision, Stephen for his perseverance, and the cast for their patience and hard work. Lydia's favorite recent acting credits include: "Camae" in The Mountaintop, "Charlaine" in Ain't Misbehavin' (ASoB), "Gertrude" in Hamlet (Arena Players), and "Xavia Jones" in PUFFS (ASoB). Recent directing credits include: ASoB's performances of Captain Hook: My Story..., Remember the Times and Squirrel Girl Goes to College at Randallstown High School, where she is the theatre sponsor. As always, she is so appreciative of her husband and son's support in all of her endeavors!
Tiresius / Tarrell
Tarrell Childs is an actor, writer and filmmaker. He is enjoying getting into the world of theater in Baltimore. He has appeared in a production of Hamlet at Arena Players and greatly enjoyed playing Tiresius in this production of Antigone. He is looking forward to many more experiences on stage. Outside of entertaining he loves spending time with his daughter, photography, reading, movies, music, and martial arts. You can check out his work at www.tarrellchilds.com.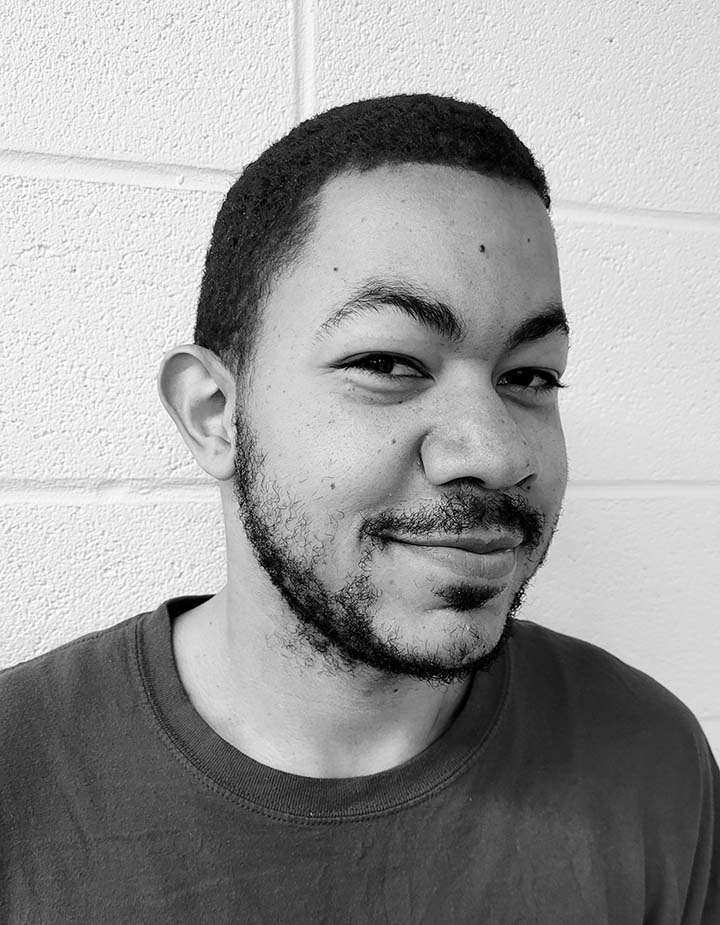 Haemon / Bryan Brown
Bryan is a native of Baltimore, Maryland and has been in theatre for 13 years and counting. While musicals are his forté, he will perform in a play from time to time. He has enjoyed working with the cast and production team of Antigone and hopes that you enjoy this show as much as he has enjoyed filming it!!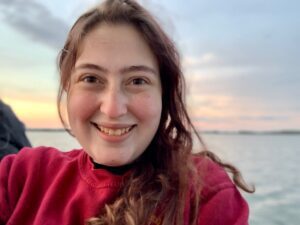 Director / Stephanie Pokras
Stephanie Pokras (Director) is delighted to be making her directorial debut at Artistic Synergy of Baltimore. She is an experienced actor, director, and stage manager. In the past she directed You Can't Take it With You (Williamsville South High School) and assistant directed The Other Room (Williamsville South High School). Her most recent acting credits include Much Ado About Nothing (Spotlighters Theater); The Theory of Relativity (The College of Wooster); Madea (The College of Wooster); and Annie (Old Barn Theater.) Stephanie graduated from the College of Wooster in 2021 with her degree in history. When not doing theater Stephanie works as a researcher at Johns Hopkins University and enjoys singing and playing with her service dog, Maizey. Stephanie is passionate about theater for social change and hopes that you have a meaningful Antigone experience.
Videographer / Stephen Deininger
Stephen Deininger (Videographer) ASoB also profusely thanks local theater actor and videographer, Stephen M. Deininger. He was essential to the success of this show, both filming and editing our seemingly endless cuts. Stephen can currently be seen on stage in Vagabond Players production of "One Flew Over the Cuckoo's Nest", running now through June 11th.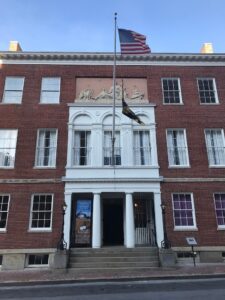 Special Thanks to the Peale Museum
Artistic Synergy of Baltimore would like to give a very special thanks to The Peale: Baltimore's Community Museum for the use of their beautiful space to film scenes 2, 3, 7, 8, 10, and 11.
"The Peale was the first museum that was purposefully built in the United States. The Peale's mission is to create a place where physical and digital exhibition spaces are accessible to everyone, where community members and students can take creative risks, connect with fellow collaborators, and share their stories about Baltimore and beyond."
Please visit their website thepeale.org for their latest exhibits, programs, and hours of operation, and plan your visit today!