artistic synergy
of baltimore
To produce quality performances that allow performers, technicians and volunteers the chance to work in theater regardless of their experience level. Provide a platform for new and seasoned theater lovers to work together and learn from each other in a safe and supportive environment. To give our audiences a theater experience that can be enjoyable to everyone.
Fridays & Saturdays @ 8:00pm
Sundays @ 3:00pm
SYNOPSIS:
At the Nile's edge, the enslaved Nubian princess, Aida becomes romantically entangled with the Egyptian captain, Radames, who is betrothed to the Pharaoh's daughter, Amneris. As their forbidden love grows deeper, Aida is forced to find balance between her heart's yearning for Radames, and her responsibility to lead her people.
Based on the opera by Giuseppe Verdi, Elton John and Tim Rice's Aida is a timeless love story, featuring an award-winning pop/rock score from the seasoned pop duo who brought musical life to Disney's The Lion King. Rousing rock numbers and heart-wrenching ballads bring the ill-fated lovers into a new era.
$15 Adults
$12 Children (10 & Under)
LIVE PRODUCTION
DIALOGUE FOR CHANGE - UPCOMING SHOW
Artistic Synergy of Baltimore presents our Dialogue for Change Series! Featuring in-depth discussions on the various issues our community faces.
Our Next Production:
June 3, 2023 @ 7:00pm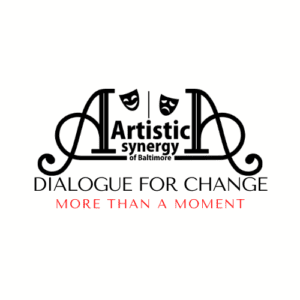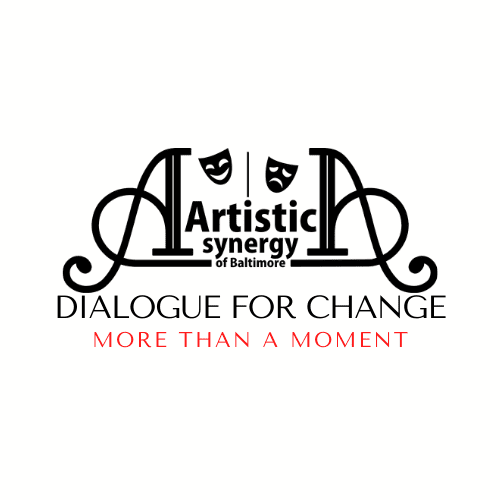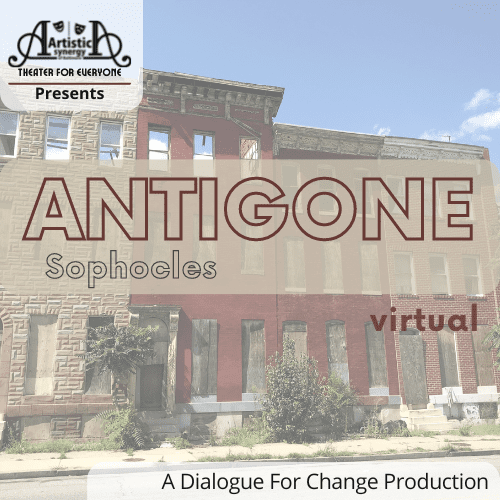 Join us as we view a classic, with a modern perspective set in 2023 Baltimore City. In this one-night event, we will examine how peoples from all sides of the sexual, political, disabilities, racial, and many more divides can learn to not just speak… but listen. Join the discussion afterwards to continue the discourse.
Please fill out the form at the link above. We will send the zoom link for the show to your email address 3 hours before the show begins. (4:00pm EST). If you do not receive the zoom link, contact us at artisticsynergybaltimore@gmail.com.
Interested in auditions to join us on stage? We are an equal opportunity theater and welcome all to audition for us.
All roles are unpaid and non-equity.
Message from the Board of Artistic Synergy of Baltimore
Artistic Synergy of Baltimore was founded on the principle of building a theater where all people are welcome regardless of race, religion, gender identity, or sexual orientation.
In these tumultuous times, we feel compelled to stand by these principles and state, unequivocally, that we stand with people of color today and every day. 
#blacklivesmatter
Love the shows put on by this talented group!