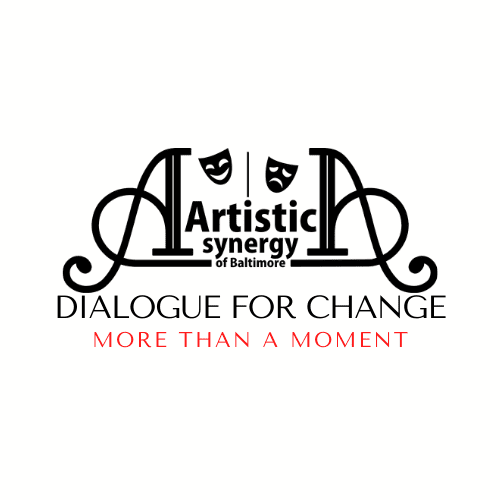 Artistic Synergy of Baltimore's Dialogue For Change series brings to our audiences and the theater community a platform to perform, watch, and discuss important issues that our world faces.  
We will showcase projects that open conversation on topics such as Race Relations, Women's Rights, The Importance of Voting, Immigration, World Politics, Environmental Issues, Suicide, and so much more.
Each production will be followed with an opportunity to discuss the show/reading/script and the human issue that inspired the piece.
We are very excited to share this new way to engage with our audiences, as well as the opportunity to open conversations with our fellow world citizens
The Dialogue For Change Series is about more than just the issue of the day. We believe that issues should always be examined and discussed. This is more than a moment.
Order Your Tickets To Our Upcoming ONLINE Productions!!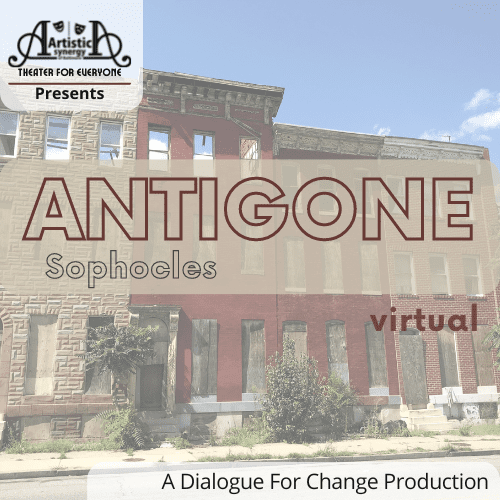 Antigone
Join us as we view a classic, with a modern perspective set in 2023 Baltimore City. In this one-night event, we will examine how peoples from all sides of the sexual, political, disabilities, racial, and many more divides can learn to not just speak... but listen. Join the discussion afterwards to continue the discourse. June 3, 2023 @ 7pm Online Event
Please fill out the form at the link above. We will send the zoom link for the show to your email address 3 hours before the show begins. (4:00pm EST). If you do not receive the zoom link, contact us at artisticsynergybaltimore@gmail.com.
Dialogue For Change shows are free of charge, as we truly believe these discussions need to be open to as many people as possible. However, we do incur some costs, so donations are truly appreciated.
Slut Shaming: The Importance of Sex Positivity
October 2021
The Taming: A Bi-partisan satire
October 2020