artistic synergy
of baltimore
To produce quality performances that allow performers, technicians and volunteers the chance to work in theater regardless of their experience level. Provide a platform for new and seasoned theater lovers to work together and learn from each other in a safe and supportive environment. To give our audiences a theater experience that can be enjoyable to everyone.
Fridays & Saturdays @ 8:00pm
Sundays @ 3:00pm
SYNOPSIS:
The Importance of Being Earnest is the most renowned of Oscar Wilde's comedies. It's the story of two bachelors, John 'Jack' Worthing and Algernon 'Algy' Moncrieff, who create alter egos named Ernest to escape their tiresome lives. They attempt to win the hearts of two women who, conveniently, claim to only love men called Ernest. The pair struggle to keep up with their own stories and become tangled in a tale of deception, disguise and misadventure. The elaborate plot ridicules Victorian sensibilities with some of the best loved comedy to be found on the stage.
$15 Adults
$12 Children (10 & Under)
LIVE PRODUCTION
DIALOGUE FOR CHANGE - UPCOMING SHOW
Artistic Synergy of Baltimore presents our Dialogue for Change Series! Featuring in-depth discussions on the various issues our community faces.
Our Next Production:
Summer 2024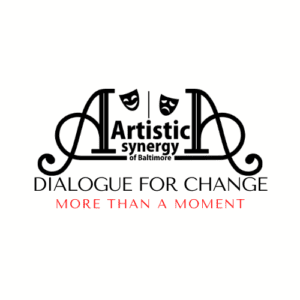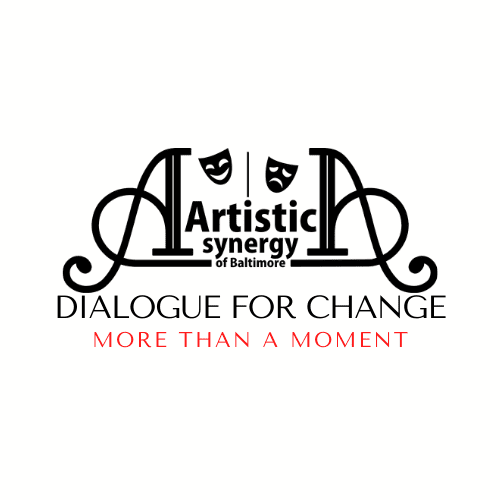 Please fill out the form at the link above. We will send the zoom link for the show to your email address 3 hours before the show begins. (4:00pm EST). If you do not receive the zoom link, contact us at artisticsynergybaltimore@gmail.com.
Interested in auditions to join us on stage? We are an equal opportunity theater and welcome all to audition for us.
All roles are unpaid and non-equity.
Message from the Board of Artistic Synergy of Baltimore
Artistic Synergy of Baltimore was founded on the principle of building a theater where all people are welcome regardless of race, religion, gender identity, or sexual orientation.
In these tumultuous times, we feel compelled to stand by these principles and state, unequivocally, that we stand with people of color today and every day. 
#blacklivesmatter
Love the shows put on by this talented group!