artistic synergy
of baltimore
To produce quality performances that allow performers, technicians and volunteers the chance to work in theater regardless of their experience level. Provide a platform for new and seasoned theater lovers to work together and learn from each other in a safe and supportive environment. To give our audiences a theater experience that can be enjoyable to everyone.
Dec 2 @ 2:00pm
Dec 2 @ 8:00pm
Dec 3 @ 2:00pm
Dec 8 @ 8:00pm
Dec 9 @ 8:00pm
Dec 10 @ 2:00pm
SYNOPSIS:
A hilarious farce of sentimental pirates, bumbling policemen, dim-witted young lovers and an eccentric Major-General.
Set sail with this classic comedy that boasts one of the most famous patter songs in musical theatre history. Gilbert and Sullivan's hilarious, hopeful farce follows young Frederic, an orphan who has mistakenly been apprenticed to an ineffectual but raucous band of pirates. He disavows the pirates' way of life and falls for the beautiful Mabel. Frederic's melodious tones win over the heart of Major-General Stanley's songbird daughter, Mabel, but when the Pirate King discovers that General Stanley has lied about being an orphan to keep the pirates from stealing all of his belongings and carrying off his bevy of beautiful daughters, an "ingenious paradox" may prevent the budding romance and lead to the death of "The very model of a modern Major-General."
The beauty, wit and whimsy of Gilbert and Sullivan's classic score is suffused with a modern sensibility, making this version an excellent choice for opera and light opera companies looking to expand their audience base. The sheer number of memorable roles makes it perfect for community and school groups. And with production requirements consisting of only two sets and a medium-sized orchestra, The Pirates of Penzance should be considered by any company featuring comic actors with excellent singing voices.
$15 Adults
$12 Children (10 & Under)
LIVE PRODUCTION
DIALOGUE FOR CHANGE - UPCOMING SHOW
Artistic Synergy of Baltimore presents our Dialogue for Change Series! Featuring in-depth discussions on the various issues our community faces.
Our Next Production:
January 12 – 14, 2024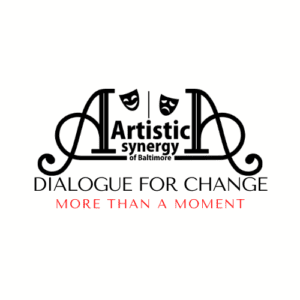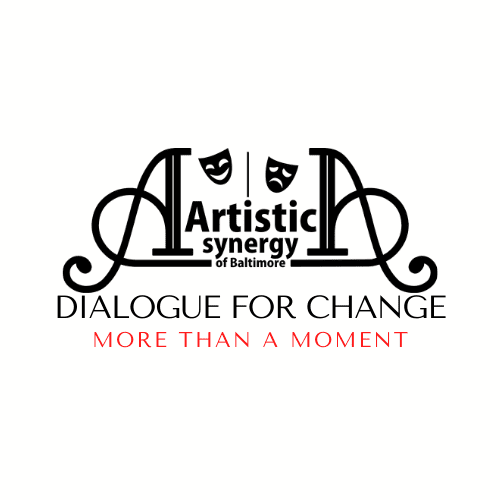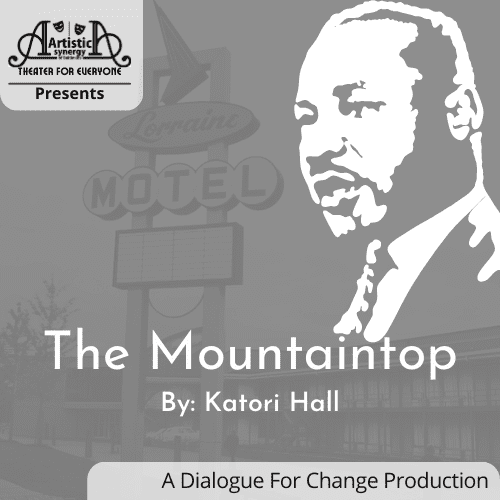 The Mountaintop tells the story of Dr. Martin Luther King, Jr.'s last night before his assassination at the Lorraine Motel in Memphis, Tennessee. 
Interested in auditions to join us on stage? We are an equal opportunity theater and welcome all to audition for us.
All roles are unpaid and non-equity.
Message from the Board of Artistic Synergy of Baltimore
Artistic Synergy of Baltimore was founded on the principle of building a theater where all people are welcome regardless of race, religion, gender identity, or sexual orientation.
In these tumultuous times, we feel compelled to stand by these principles and state, unequivocally, that we stand with people of color today and every day. 
#blacklivesmatter
Love the shows put on by this talented group!